"very Thai" Kitchen + Bar

EST. 2010

Come experience the eating culture of Thailand

"very Thai" Kitchen + Bar

EST. 2010

Come experience the eating culture of Thailand

"very Thai" Kitchen + Bar

EST. 2010

Come experience the eating culture of Thailand
ABOUT US
we're the real deal
Boda is a "very Thai" kitchen – street vendor inspired tapas + skewer bar. We offer a unique selection of Thai, home-style entrees + desserts from an evolving menu, as well as a delicious assortment of small plates and grilled meat + vegetable skewers from our grill. We offer local draft beer, craft cocktails, and wine, + a late night menu served until 12:45 a.m. every night.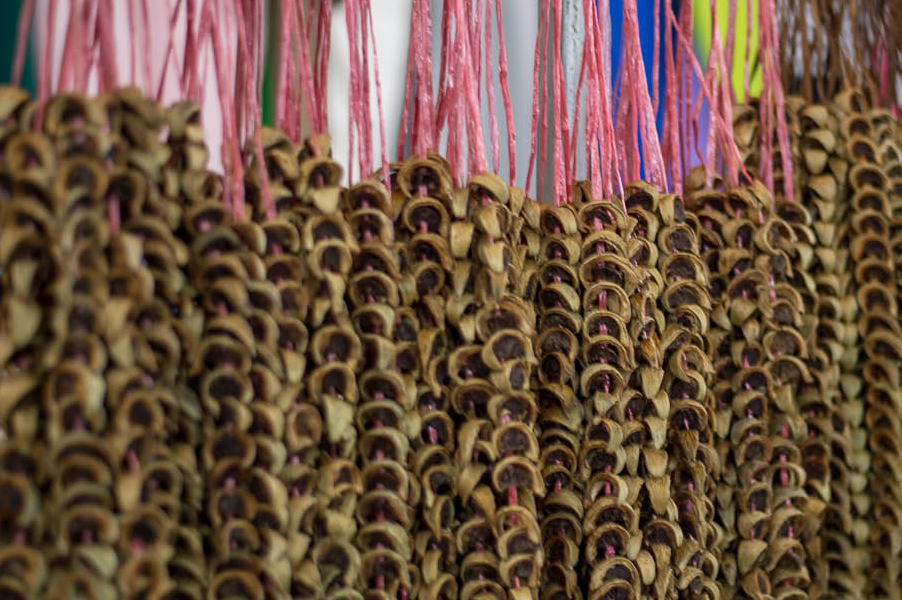 Menu Hours
Dinner menu is served until 9:30 p.m. on Monday, Tuesday, Wednesday + Sunday.
Dinner menu is served until 10:00 p.m. on Thursday, Friday + Saturday.
Late night tapas + skewer menu served until 12:45 p.m. on all days!
We are first come, first serve. No reservations taken.
Gift Cards
The perfect gift for any occasion!
*We will mail your gift cards to the address you have provided.
*Non-refundable if misplaced, lost or stolen.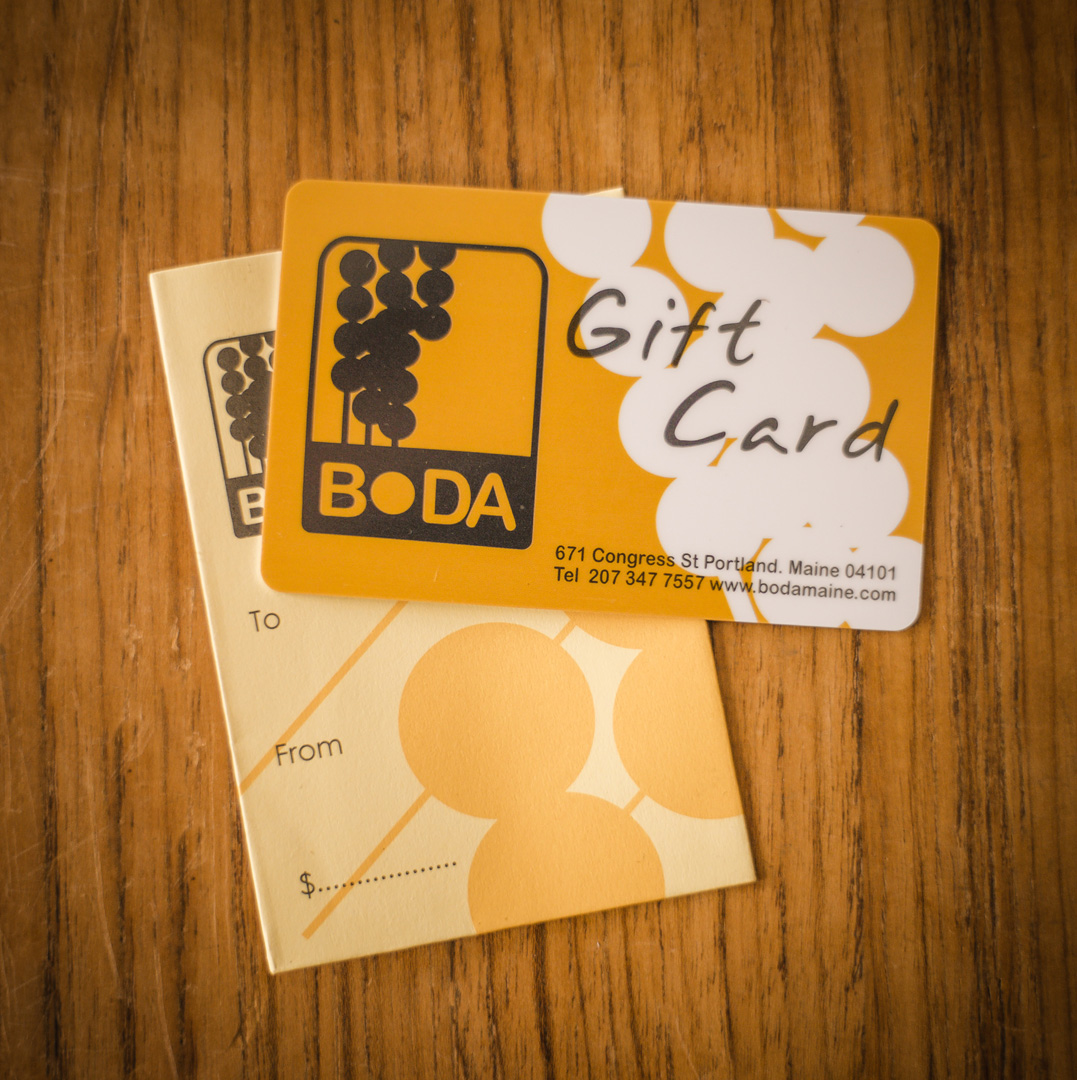 "Hip and hospitable Boda—Portland's first destination Thai restaurant."

Boda draws in a sundry crowd of artists, students, musicians, and chefs, not to mention a devoted Thai population—a testament to the authenticity of the food. READ MORE >>

Maine Magazine

"Taste & Tell: Boda takes Thai food to another, sublime, level"

Boda specializes in food grilled on skewers, so good because the small pieces have lots of caramelized surface area, because it's fresh off the grill and because you can wrap thin-sliced bacon tightly around whatever it is... READ MORE >>

Portland Press Herald
Galleries
People, Places + Things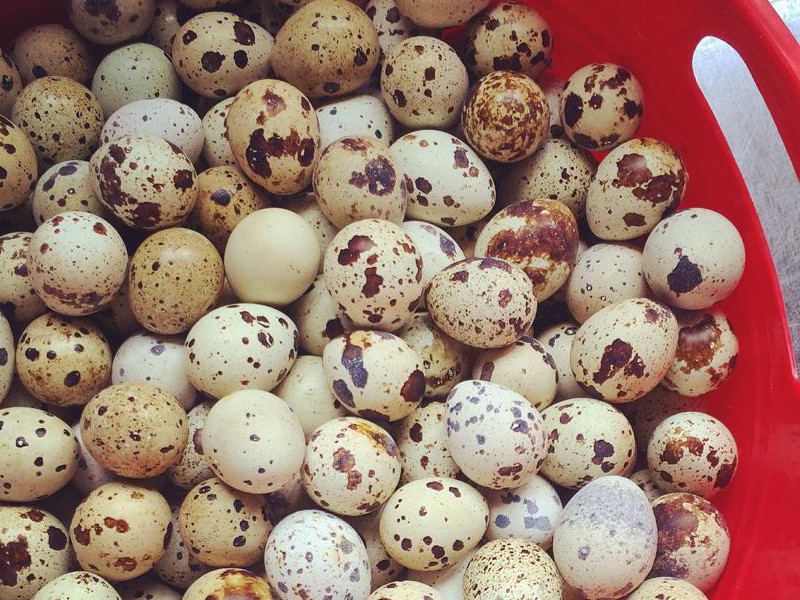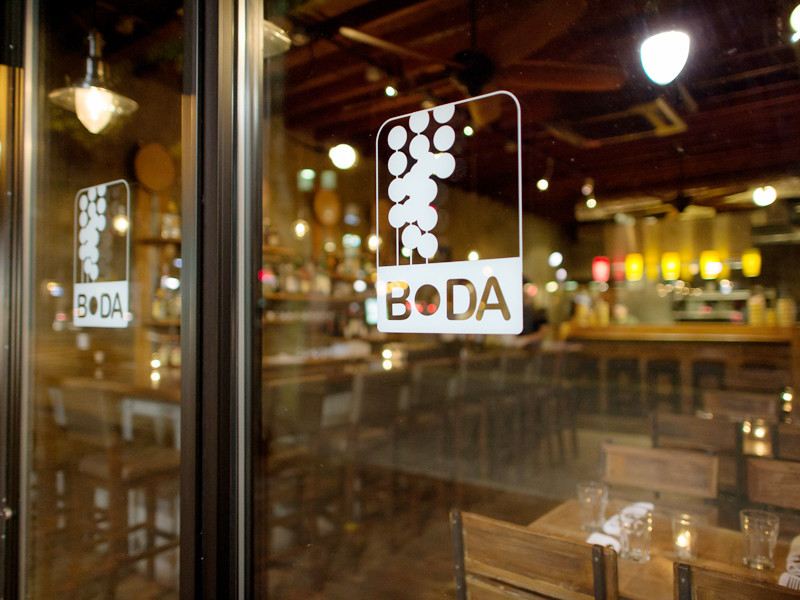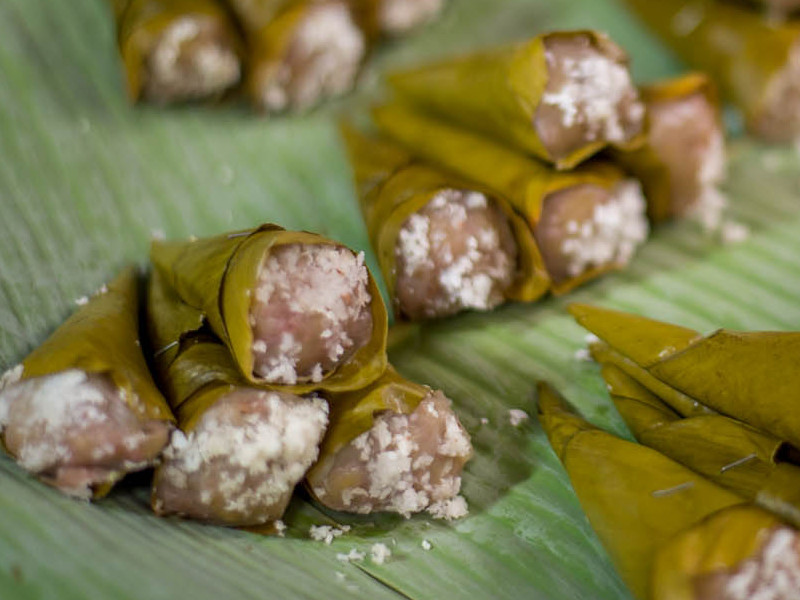 © 2014 Boda. All rights reserved.